Summary
Translator: Eastern W.
Proofreader: Silverstripes
---
Disclaimer: Contain's underage sex training. Reader's discretion is advised.
---
Synopsis:
"Mother, why can only you pick my guests?"
"Because only mother knows who is definitely not your father."
Feng'er like her mother, is a prostitute in the Butterfly Garden, the leading brothel in Longzhou, the capital of the Dayue Kingdom. The place where she lives, and openly and honestly worked hard to become a qualified courtesan, until her mother told her she is the daughter of the last spymaster.
---
The people of Butterfly Garden sold beauty1 to receive their patrons, so even if love blossomed, there's nowhere they can put it in this kind of place nor can they give it.
How will Feng'er and her men rise and fall in their passion2 for vengeance against the nation— a Kingdom boiling with undercurrents that was merely under the guise of prosperity?
---
Translator's Synopsis:
The scars of the recent war still fester in the minds of the people. As Dayue Kingdom sought to remove the various dogmas that shackled it, it was causing undercurrents that might arise once more. With borders reopening and foreigners flocking in as a purpose of gaining allies and cultural exchanges, instead of furthering peace, it brought more tension and conflict.
The previous war had robbed so many people's lives and hopes. Conspiracies that led afoul in the darkest of times destroyed the pillars of the country, it forsook righteousness and loyalty. Families were wrongfully executed, their crimes unfounded but mysteriously convicted. But in this turbulent time filled with bloodshed, these families each left a single burning seed. 
A young master of an aristocratic family brought to heel and forced to become the emperor's most beloved male pet. 
A divine doctor renowned far and wide, carrying the burden that might spark the war.
A military general who's sick of the war, seeking to uncover the truth behind his family's sins.
A woman, who discarded honor and virtue just for the sake of revenge, trudged on the murkiest of places to hide and seek refuge. She carried with her the only hope that could reclaim what she had lost.
Enemies and families, patrons and courtesans, each brought them to the same place— The Butterfly Garden, where the most beautiful female prostitutes and male pets in the whole Dayue Kingdom can be found. In this place, a burning seed will rise to the ashes, seeking to burn in splendor in her quest to uncover the mystery of that blood-filled night. How would she rise under the heavy repression brought by the past and future? Would her relationships bring her to trace back the mystery of her past? And would love truly survive if you sold that love for a living? 
Feng'er, as the next and last successor of the Spy Lineage, will tell her tale as she blooms in the murkiest of places. How will she affect the precarious situation of a country that was already on the brink of war? Can beauty indeed ruin a Kingdom? 
This is a meat novel with a plot. Please read it at your discretion as bed scenes will be very descriptive. 
---
Schedule: Sporadic
---
If you enjoy my translations, please consider supporting me on Ko-fi. (*n´ω`n*)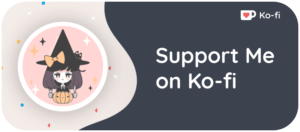 MANGA DISCUSSION

Support Foxaholic
Your donations will go towards site costs and management.
Individual translators usually have their own ko-fi buttons.