Butterfly Garden Dream - Chapter 13
Chapter 13- His Lips 2
---
Proofread by Silverstripes
---
Her days in Guanju Hall began with Feng'er repeatedly orgasming from feeling the familiar surge to withstanding the bone-deep pleasure.
But for many days, there was no such training again. Young Master just used the jade rod to poke into her body every day so that she could understand her own body, and to be familiar with how her body would react to various touches.
The coldness of the jade rod was not half as cold as the sound of Young Master's voice.
"This jade rod lets me know the approximate shape of your vagina, but it won't damage the virgin wall. "
"You're so…tight… Your nipples are pretty good, they're rounded and delicate, but your breasts are a little small. I only hope they will become bigger in the future."
After going through several 'trials and tribulations',1 Young Master was finally pleased to find that Feng'er's body was born for men's pleasure.
She doesn't oppose and even knows how to cater. She doesn't feel ashamed and even quite enjoys it. Her lower body was like a fountain when she's near an orgasm, one that's quite capable of even washing clean a heroic man with lofty sentiments.2
The two years of training was a real waste of time for her. If she were to merely sell her body now, then she would've 'made a big splash overnight'3 in the Butterfly Garden.
But the people in Butterfly Garden are more than just selling their bodies.
Feng'er got up that day, washed her body clean and went to the main hall. She sat in the arms of the Young Master while eating her meal one bite at a time.
She has eaten like this these days. Young Master said that she should learn to "remain undisturbed while on one's lap,"4 but Feng'er was bewildered at what sitting in his arms while eating had to do with it. Uncle Yuanwai often hugged her to eat when she was a child.
That is, until the seam of her buttocks was rubbed back and forth with the Young Master's pink meat stick. It scraped her flower flaps and pressed on her flower core and this repeated again. She couldn't remember how many times she dropped her chopsticks, but it made her want to scream with the rice still in her mouth. But once she starts screaming, she won't be able to eat anymore and she'll starve.
Only then did she realize how hard it is to remain undisturbed while sitting on a lap.
"I'll change the learning method today."
"Whatever you want. Just don't let me eat while holding a penis again, I can't even move nor plug it in, and I have to wash your clothes when I spray them wet." Of course, Feng'er only dared to say it in her heart.
Feng'er was washing the robes and pants that were drenched by her almost every day. She was in a foul mood due to this, "Don't be so close to me if you don't want to get wet."
She doesn't care if he changes the learning method, so long as she doesn't have to wash Young Master's clothes anymore.
In the afternoon, Feng'er sat on the other side of the round table while staring at the objects on it.
A row of needles were neatly arranged on the case, with needle noses lined up from big to small, and several rolls of silk thread were placed on the side.
"Do prostitutes also need to have their feminine arts tested?" While expressing her bewilderment, Young Master walked out of the side room.
The afternoon sunlight slanted into the window lattice, enveloping Young Master whose face was as fair as a jade carving, and seemingly like a fairy that appeared in this dazzling light like an illusion.
But can't that voice have a bit more personality?
"I found you a training partner today."
"Training partner? Who is it?"
"You know him. Come in."
Before telling her what to practice, she was told that she had a training partner and that she knew him. The three levels of curiosity gathered in her eyes, and she looked up at Young Master but she saw him looking out the door. Following his gaze, Feng'er saw a familiar figure who she knew all too well.
It's Brother Jin.
Brother Jin gave a slight nod, folded his hands on his abdomen and walked into the house then stood up in a disciplined manner.
Young Master's cold face seemed to have some trace of schadenfreude. Feng'er hoped that it was just her own illusion, otherwise she really didn't know what awaited her.
Young Master did not get up. He carefully sipped a cup of fragrant tea. The fresh tea seemed to warm his words and what came out became much softer.
"The first thing you need to do is to get acquainted with Jin'er, so you don't have to be embarrassed later."
Feng'er mouth thanked Young Master, but she couldn't help responding in her heart, "If it's that kind of affair, then the more you become familiar, the more you would be reserved, no?"
"As for you,5 put a thread on all the needles on the table."
She picked up the needle with the largest nose, and was about to the thread it when she heard the Young Master say, "Jin'er, go ahead."
"Yes, Young Master." With that affirmation, Brother Jin walked to Feng'er's side and under Feng'er's astonished gaze, he got under Feng'er's skirt.
There weren't any underpants at the bottom of her skirt. Ever since she entered Guanju Hall, her lower body has been ventilated on all sides every day.
She couldn't see what kind of scene was under her skirt. She could only feel Brother Jin holding her knees and separating her legs. Her flower was then covered by a familiar warm and soft feeling. It gently separated two pieces of flower flaps, and the pointy soft meat quickly flicked her moist hole up and down.
Her flower tingled and one of her hands trembled, causing the unsteady needle in her hand to fall to the ground. At this moment in the room, one can hear the sound of the thin needle falling clearly, as well as the slurping sound of Brother Jin's as he licked Feng'er's lower lips.
Feng'er legs trembled. She looked at Young Master with her passion filled eyes until she finally can't help but ask, "Young Master…this is…What is this for?…Ahh…Brother Jin, you…slow, slow down…"
Young Master just looked down at the tea leaves floating in the tea cup, and replied coldly, "How does it feel? Jin'er's lips and tongue skills are among the best in our garden."
He sidestepped my question.6
"Don't just focus on the pleasure, thread another needle. How Jin'er serves you is his business. What you have to do is to bear the waves of passion while threading all the needles for me!"
Feng'er took a lot of effort to listen to Young Master's words while Brother Jin's tongue under her skirt was going crazy. He licked her hole in a total mess and then suddenly speared in. Feng'er breath became ragged as the troublesome tongue once again covered her nubbin, and it wasn't over yet, as a knuckle penetrated her quivering wet cave.
What kind of needle threading is this? Feng'er was engrossed by the intense pleasure, and the Young Master in front of her became blurred. Don't even mention threading the thin needle when she can't even hold it in her hand.
Brother Jin seemed to be having a good time playing with the delicate hole that he hadn't played enough before. It was just a knuckle but he was able to turn it in countless angles, sometimes slowly hooking the layers of her inner wall cave, and sometimes poking quickly that tight layers of jade wall. While his hand kept on going, his mouth wasn't idle either. Her small nub was held in his mouth, it was licked and sucked, twirling and flicking it left and right till Feng'er lower body constantly trembled while moans uncontrollably spilled out of her.
Whenever Feng'er was about to find her clarity, the next round of lips and tongue attack from Brother Jin's would come. This was the result of Brother Jin's training in Guanju Hall. Although he can't be a pet, the skills he learned were not lost. Not to mention, it was his Feng'er who he's licking.
Feng'er had already given up. She will accept it even if Young Master punishes her today. The swelling surging from the lower abdomen became stronger and stronger, and her flower hole contracted violently completely out of her control, it was spitting out juices to the rhythm of Brother Jin's lips and tongue.
"Aaahhhhh—!"
Hot liquid rushed out of her body, and Feng'er tightly grabbed the edge of the round table until the joints of her hands turned white.
Fireworks busted in her brain as the hot fluid came out of her pussy. The needles and threads on the case had already fallen all over the ground.
Brother Jin drilled out from the bottom of her skirt. From his neckline down to the front lapel was drenched as if it had been washed with water.
Young Master looked at him, snorted softly and said to Brother Jin, "I told you to take off your shirt. You are soaking wet now."
Brother Jin wiped a handful of the warm liquid still dripping on his chin, blushing, and looked down at Feng'er who was lying on her side gasping.
"It's true that Jin'er was negligent and didn't have time to drink it all."
Feng'er, who was on the case,7 almost turned her eyes white in rolling, but did not say a word. She silently panted like a stranded fish waiting for death.
---
TL Note:
? Didn't that just light you up? With that, the mass release ends. I hope you enjoyed it. See you next week! (●´ω`●)
---
Please leave a rating and your review on novelupdates for more readers to enjoy this! I greatly appreciate it and it helps me continue. (*n´ω`n*)
Join the discord to report typos and grammar mistakes and @easterNwitch for the corrections.
If you're still feeling thirsty, how about checking out another comedy showbiz smut novel, Overturn The Entertainment Circle with its world on crack? Or if you feel like you want a tame good old romance comedy BL, take a peek at our resident law abiding vampire, In The Name Of Fang. But if you want to boggle your mind in schemes and conspiracies, check out my historical project, Scheme of the Official Descendant.
---
Eastern W. [Translator]
---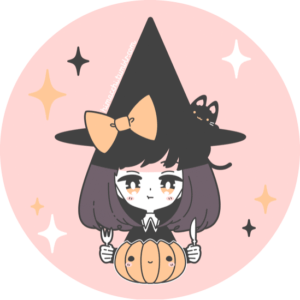 A witch with a broken broom who's struggling to fill her empty cauldron and have too much love for reading and sour foods.

---
Note: Please turn off your Adblocker to support this site and the translators! We really really appreciate it! Thank you!!
---
Comments for chapter "Chapter 13"
MANGA DISCUSSION
Support Foxaholic
Your donations will go towards site costs and management.
Individual translators usually have their own ko-fi buttons.