Butterfly Garden Dream - Chapter 14
Chapter 14- Spy 1
---
Proofread by Silverstripes
---
This needle threading practice had been fruitless for many days, and Feng'er was tossed every day to suffer in bliss.
She worked very hard. She felt that if she could finish this "lesson" as soon as possible then she might be given a day of free rest, otherwise if her flower gate was to spray everyday then her body would soon dry up.
Brother Jin was also proactive every day, drilling under her skirt and not coming out. He obviously had the ability to make Feng'er cry out in bliss and shudder till she overturned on the table with just a snap of his finger, but he licked, slurped, probed and sucked at her 'in thin streams that seemed to flow forever'1 with his tongue.
Young Master could see that she was deliberately dawdling, and he felt slightly annoyed. This sudden upsetting feeling sprouting from seemingly out of nowhere displeased him even further. No matter how special Feng'er's identity was, she was merely a young prostitute under his training. He should not have this inexplicable unhappiness.
Feng'er finally finished threading a needle for the sole reason that she remembered a saying, 'speed is of the essence if a move is to work.'2
She heard this saying from a storyteller, and she thought that if she could thread a needle before she was drowned by the pleasure, then being precise wouldn't be as hard while resisting during extreme bliss.
The plan was good, but her eyes did not live up to her expectations. It was probably due to the sequela from her previous eye injury.
If her eyes can't keep up then she can only compensate with willpower.
After repeated attempts, Feng'er was finally able to put the silk thread into the thinnest needle nose while all kinds of charming sounds spilled from her mouth. Her eyes intensely gazed at the thread as it bore through the thin needle eye, and the more she did it, the more she became proficient. So much so, that there came a day when her hands remained as stable as ever as it threaded a needle, even when Brother Jin's hands spread her lower lips apart, together with his unrestrained lips and tongue attacking under her slender skirt that sent her flying high.
From beginning to end, she never asked and only obeyed the lessons of Guanju Hall.
Feng'er had exactly this kind of temper, she will accept anything she is given.
However, she is after all still a child, and just because she doesn't speak out her curiosity doesn't mean she never had it nor will she never ask.
Feng'er's rest day really caused her to have no choice but to rest as her red tide3 came once again. But she was still as lively as a dragon and animated little girl thanks to Jiuxuan Hall's medicine, ridding her of abdominal pain and distress.
Young Master said that Run Niang was going to see her today, and told her not to run too far and just stay put in Guanju Hall to wait. She hopped as she made her way to the hall, and when she entered the room, she found that there were a few more objects on the round table.
"Could it be that even with the red tide you still have to learn another bothersome thing?" Feng'er's radiant face instantly went dark, but she couldn't help but look at those things.
Needle, thread, and a handkerchief.
The needle was the one she had threaded earlier, and the thread was also the one she had put in earlier. She'd never seen the handkerchief before but just seeing the apricot blossom embroidered on it, gave her a niggling that it looked very much like her mother's craft.
Young Master was already sitting at the side, and had been drinking tea for quite a while now. He watched Feng'er stand by the table in a daze, then slightly tilt her head, and her eyebrows unconsciously raised. Young Master discovered today that this distinctive habit of Feng'er tilting her head with raised eyebrows as she ponders is strangely adorable, just like a confused naive little puppy.4
"You performed well5 these days, and your mother was very happy to know that, so she gave you this handkerchief as a present, but it didn't have the lock stitch6 at the edges."
Even if Young Master didn't say anything, she also noticed that the handkerchief hadn't been edge locked yet, so she estimated that the needle and thread was for this purpose. Feng'er thought otherwise. Even though she had been studying needlework off and on, it's not difficult to lock stitch a handkerchief, that is, as long as no one is licking the hole under her skirt.
Feng'er picked up the handkerchief, touched the vivid apricot blossoms on it, and muttered, "Mother likes apricot blossoms the most."
The needle and thread passed through the fabric and began to come out in neat row stitches. Feng'er suddenly felt that she and Young Master really seldom talk to each other. It was a bit too quiet and dull. After racking her mind for half a day, the questions deep in her heart finally spilled out of her mouth.
"Young Master, in the future I…um, have to rely on my body to make men happy, right?" Feng'er prudently asked.
"Correct," Young Master answered coldly and blandly.
"Then why must one learn to control desire?"
"So that you won't be dominated by lust, and it'll also prevent you from being easily led by a man's desire."7
"Why does one need to learn to remain undisturbed while on a man's lap?"
"So that you can learn to remain unaffected no matter how much a man teases you."
"Then why did Brother Jin serve me while you asked me to thread a needle…?"
"There is a saying that to profoundly learn something, one must learn to separate the soul from the flesh, which was to simply say to exercise and toughen your concentration."8
"Then why do I have to learn to control my lust? Don't men like a wanton woman under him? Also, 'sit down undisturbed' isn't that what a man ought to learn? Furthermore, the flower hole being licked while needle threading was to train for mental endurance, but what do I need this endurance for?"9
Feng'er threw a 'string of questionable firecrackers'10 to Young Master while the needle continued 'to fly and run in seams'11 in her hands and her eyes were full of expectations.
But her string of firecrackers exploded from another with a resounding answer, "Because your other identity is a spy."
It's mother!
Feng'er stopped the sewing in her hands and turned her head to look at the door. Two elegant and supple figures stood against the light of the doorway.
The beauty with a graceful figure on the left is Run Niang, as elegant and poised12 like a mural goddess.13 The amorously red muslin hugged her white and curvy body, like a cinnabar-red food box14 filled with white, crisp and delectable pears.
The person on the right is another kind of charming beauty, with willow waist, slender shoulders, and a pair of jade-like clavicles with white rouge, wrapped in dark green chest-high ruqun15 embroidered with golden lotus. The pale and slender hands were dyed with color by the touch of nail polish on it. A pair of clear and attractive phoenix eyes that appear soft due to the delicate and gentle smile on her face, but the furrowed crescent shaped eyebrow seemingly contain deep within an endless sorrow.
Young Master called the name of the delicate and beautiful lady in bamboo green standing beside her mother with a rare gentleness in his voice, "Bi Lan".
This Bi Lan is Madam Yugu. Feng'er couldn't remember how long she had last seen this female head. Why did she come over today?
That doesn't really matter, what she found even more baffling was the gaze of Young Master as he looked at the Madam, it was too different from how he looked at others.
Those eyes can be called to be an adoration, but that also seems to be wrong. Strong emotions were brewing in his eyes seemingly as if in the next moment, Young Master will bury his head on her bosom.
She looked back at her mother whom she hadn't seen for many days, and couldn't help but want to jump into her mother's arms, but just as her buttocks got off the stool, she heard Young Master rebuke, "Who told you to stop, go on with it!"16
"Isn't this handkerchief given to me by my mother? It's not a lesson to edging lock!" Feng'er felt wronged, her mother was just right in front of her. She hadn't seen her for so many days, yet she wasn't even allowed to be intimate with her!
Young Master turned a blind eye to Feng'er almost crying appearance, and coldly dropped a sentence, "Who said this is not a lesson?"
Only then did Feng'er discover that her mother today was a little different from the usual. The licentious and coquettish manner was not there, and instead her whole body posture exude a solemn and serious bearing.
She had never seen this appearance of hers before.
Run Niang looked at her daydreaming daughter who was pitifully sitting while not daring to move, and her heart softened. She hurriedly sat down in front of her and caressed her head, her eyes filled with affection and longing.
"My Feng'er is such a good girl, Young Master is right ah."
Hearing those same words coming from her mother, Feng'er became completely stupefied. She looked at her mother in a daze with a needle, thread and a handkerchief in her hands. It was Madam Yugu on the side who opened her mouth to speak, and her voice was the complete opposite of Young Master's coldness, it seemingly contained a soft and inexhaustibly gentleness.
"Little Feng'er, do you remember what your mother said when she walked in?"
Feng'er was stunned again, what did she say?
"Spy!"
---
The author has something to say:
My second come back!
Run Niang, "When I, this old woman makes her entrance, it must be reverberating!"
TL Note:
It's a cliff! Sorry guys, no helping it.
This chapter has so many poems references. T_T I didn't explain anymore cause it's a headache. Just spot them if you can. ?
---
Please leave a rating and your review on novelupdates for more readers to enjoy this! I greatly appreciate it and it helps me continue. (*n´ω`n*)
Join the discord to report typos and grammar mistakes and @easterNwitch for the corrections.
If you're still feeling thirsty, how about checking out another comedy showbiz smut novel, Overturn The Entertainment Circle with its world on crack? Or if you feel like you want a tame good old romance comedy BL, take a peek at our resident law abiding vampire, In The Name Of Fang. But if you want to boggle your mind in schemes and conspiracies, check out my historical project, Scheme of the Official Descendant.
---
Eastern W. [Translator]
---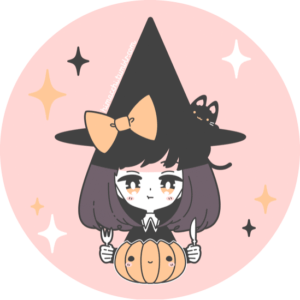 A witch with a broken broom who's struggling to fill her empty cauldron and have too much love for reading and sour foods.

---
Note: Please turn off your Adblocker to support this site and the translators! We really really appreciate it! Thank you!!
---
Comments for chapter "Chapter 14"
MANGA DISCUSSION
Support Foxaholic
Your donations will go towards site costs and management.
Individual translators usually have their own ko-fi buttons.