The (Blissful) Sex Life of a Hypnotist - Chapter 9
Li Yuntian slapped Yuan Pengfei's face, "Little whore, where are you running off to?!" He said as he used one hand to hold both the special forces officer's hands behind his body. Due to his strength being reduced by tenfold, Yuan Pengfei could only struggle in vain with no way to escape.
Li Yuntian took out a knife and cut open Yuan Pengfei's combat uniform. The dark and light green mottled camouflage cloth was cut to open a large gap in the butt, revealing the same standard army green underpants inside.
Seeing that Yuan Pengfei was still squirming, Li Yuntian lightly pressed the knife on his butt.
"Stop struggling. You've seen what this knife can do.  It can cut through such thick clothes with ease. Wouldn't it be terribly easy, if I wanted to slice your ass into 4 parts?"
The robust special forces soldier heard his words and froze, not daring to move.
Li Yuntian leisurely glided along the area where the underpants covered the seam of the butt. The soft cloth immediately split open and revealed the unexplored forbidden area inside.
Li Yuntian put away the knife and spread Yuan Pengfei's ass cheeks apart.
"Still pink. Haven't you been fucked before?"
Yuan Pengfei turned his head away in shame and didn't a word.
"If you don't speak, I'll immediately rape you."
"….No." It took a long time for the stubborn looking special forces soldier to reluctantly reply.
Li Yuntian grabbed Yuan Pengfei and took him to the bathroom. He cruelly took out a hose and inserted it in the special forces soldier's virgin asshole.
Yuan Pengfei, whose hand was caught, kicked his legs and squirmed around in an act of struggle.
Li Yuntian kicked Yuan Pengfei. He kicked him on his stomach using the hard leather shoes he was wearing. He could practically feel the strong and supple touch of flesh under his foot.
"Is it wrong to teach you to wash your filthy asshole?" Li Yuntian said as he turned on the faucet. Ice-cold water flowed into Yuan Pengfei's guts. Soon, Yuan Pengfei's stomach bulged, and his belly, outlined by abs, that could be seen through his combat vest slowly rose like he was pregnant.
At first, Yuan Pengfei endured without saying a word, but the reckless flow of water into his guts gave him the extreme urge to defecate. As the urge increased by the second so did the paleness of his face. Still, even under such conditions, the strong-willed special forces soldier continued to endure and uttered no words.
Li Yuntian turned on the faucet. At this point, Li Yuntian's stomach already bulged into a small mound. When Li Yuntian pulled out the hose, his strong thought of not excreting in front of his assailant prompted Yuan Pengfei to clamp his sphincter so tight that barely any water spilled out.
"Not bad. You still know that the water can't be discharged right away after an enema. You're quite experienced." Li Yuntian ridiculed Yuan Pengfei.
Yuan Pengfei's face distorted. Meanwhile, Li Yuntian had taken out an inflatable anal plug. Yuan Pengfei gritted his teeth and endured as Li Yuntian quickly stuffed it in him. Li Yuntian then began to press the leather pouch pump.
With the object stuffed in his rear end growing bigger, the completely inexperienced Yuan Pengfei cried out. He wriggled his butt hoping to escape Li Yuntian's wicked claws, but it was impossible. The plastic tube hanging down the ass of the special forces soldier looked very obscene as he squirmed. Li Yuntian little by little and without the least bit of mercy made the anal plug bigger until it was entirely impossible to pull out directly.
The tears that spilled out of Yuan Pengfei's eyes had nothing to do with his will but rather, a testament of his pain. He didn't know how things had turned into this. This man who had been having sex with his brother was so strong that he was completely helpless! He was a special forces soldier who was well-known for his excellent combat skills! What's more, things he couldn't understand were actually happening now. His pants were cut open, ass stuffed with a hose, flooded with water and then blocked shut…
Li Yuntian felt around the edge of the butt plug and confirmed that Yuan Pengfei's asshole wasn't torn.
Li Yuntian stepped on Yuan Pengfei's thigh and brought him to sit on the ground. When the ground touched the plug at the entrance of hole, Yuan Pengfei let out a smothered groan at the feel of the huge thing going deeper inside him.
Li Yuntian squeezed Yuan Pengfei's jaw. Inside his mouth, his spotless white teeth were arranged orderly and his tongue was pink and moist. His lips set in a grimaced due to his mouth being forced open. Li Yuntian then took the hose that he had pulled out from the special forces soldier's rear and shoved it in his mouth.
After he opened the faucet, a stream of water rushed into Yuan Pengfei's mouth. He immediately choked and coughed incessantly.
"What a stupid mouth ah." Li Yuntian pinched the jaw of the still coughing soldier and forced him to raise his head, "Ne, Soldier-ge, I'm going to fill you up with water now. If you still cough up the water like what you did just now, I'll directly shove this hose down your throat and fill your stomach up with water."
Yuan Pengfei and Li Yuntian looked at each other.
What he said was really….The special forces soldier realized that if he didn't do as the other said, he would definitely wrench his mouth open and thrust the hose down his throat!
Li Yuntian saw that the eyes of the soldier still shone an unyielding light and nodded in satisfaction. Taming a lion and a rabbit brought absolutely different sense of accomplishments. He was quite pleased that the man he had captured in his hands was a bloodthirsty and ferocious wild animal rather than a fragile and noble pet raised in a greenhouse like his brother Lu Yasheng.
The water flowed along the tube and into Yuan Pengfei's mouth. The special forces soldier swallowed it all down in big gulps, his Adam's apple bobbing up and down along with it. The sound of water being swallowed could clearly be heard. Li Yuntian watched Yuan Pengfei drink nearly two liters of water…even if he couldn't drink anymore, there was nothing he could do under the threat of having the tube directly forced down his throat. He used the endurance that he trained to the limits after becoming a special forces soldier to bite the bullet and swallow.
After the hose was taken out, Yuan Pengfei's coughs had water mixed in. Li Yuntian looked at the bulging shape of Yuan Pengfei's stomach. He gently lifted Yuan Pengfei's limp member and took out a specialized plastic tube and slowly inserted it in.
Yuan Pengfei widened his eyes in horror as his frail shaft was inserted. This sort of thing was beyond what he could have ever imagined.
Li Yuntian clamped the other end of the urinary catheter after he finished inserting it and gagged the special forces soldier's mouth.
Two sturdy inflexible steel wires were fixed unto Yuan Pengfei's upper and lower teeth making him unable to bite down. Li Yuntian raised his own cock that had previously been in his brother's ass and stabbed it into Yuan Pengfei's mouth.
"To apologize for interrupting me and your brother's sex, suck it for me."
Thirty minutes later, drool trickled down the corners of his mouth and Yuan Pengfei, who had a large wet patch on his chest sobbed in cold sweat.
His backside was filled with water but it was blocked with plug that he can't let it out. The violent urge to defecate made him break out in cold sweat. Additionally, the two liters of water were forcibly poured down his throat accumulated in his bladder. Seeing as his shaft was also blocked, the control on the special forces soldier's discharge on both his front and rear ends completely fell into the hands of the other. He was almost driven crazy by this point!
"Want to let it out?" Li Yuntian who was neither hurriedly nor slowly fucking Yuan Pengfei's mouth asked.
Yuan Pengfei hastily nodded.
"Then use that little mouth of yours to make me cum and I'll agree."
Yuan Pengfei who was almost delirious from the torture left behind all notions of dignity and the likes. He eagerly used his tongue to lick the thick girth in his mouth, stimulating the tip of the head.
After a while, thrusted in hard going deep into his throat, stood straight and shot his load.
The suffocating feeling of being penetrated deep in his throat enveloped. He raised his feeble hands and tried to push Li Yuntian away. But how could he do with his strength weakened? It wasn't until Yuan Pengfei had finished swallowing all the seed that Li Yuntian ejaculated in his mouth that Li Yuntian pulled out his cock.
Yuan Pengfei, who had saliva running from the corners of his mouth, coughed violently and puked. Li Yuntian bent down to release the air from the anal plug in Yuan Pengfei and extracted both the catheter and plug from him.
At first, there was only a small stream of water, then it was like a flood pouring out as Yuan Pengfei simultaneously leaked from both his front and back.
---
T/N:
---
Feel free to support me on kofi! 
---
[1] This kind of gag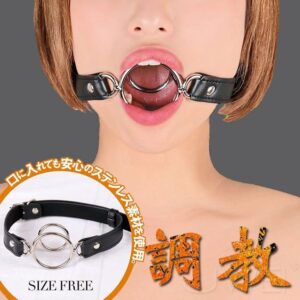 Comments for chapter "Chapter 9"
NOVEL DISCUSSION